For an electrical EPC company, these tail-spends (for a substation project) usually entails testing instruments, safety kits and essential tools. Therefore, the major focus is more on strategic spends that account for only 20% of the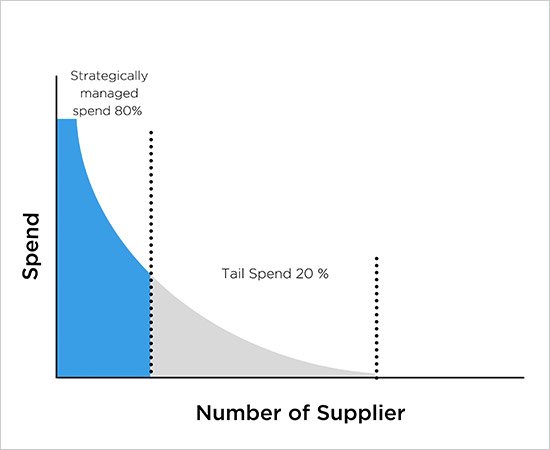 transactions and almost 80% of the total spending. These include capital intensive assets like automation systems, transformers, circuit breakers, motors, generators, etc. 
The tail-spends, unlike the strategic spends, are tricky and often left unmanaged. It varies drastically owing to the change in consumer demands. Most of the power manufacturing units bring more than one vendor to procure different materials that account for tail-spends. However, this practice starts off a chain reaction of tail-spend mismanagement that ultimately increases purchase cost and risk of non-compliance, along with resource waste due to avoidable supplier interactions with multiple companies. 
For this reason, electrical EPCs are shifting towards a more practical solution such as supplier chain (vendor) consolidation. 
What is supply chain consolidation?
Supply chain consolidation is a supply-chain technique, wherein the company relies on a minimum number of vendors to procure the requirements. The EPC consolidates the supplier base by reaching out or accepting quotes from a limited number of vendors such as Motwane that offer quality and holistic services. It reduces the number of people the EPC has to deal with, and aids in creating an efficient tail spend management strategy, which ensures the overall quality and optimized operational cost of the power utility company. 
Some of the prominent reasons why Electric EPCs are choosing supply chain consolidation partners are listed below: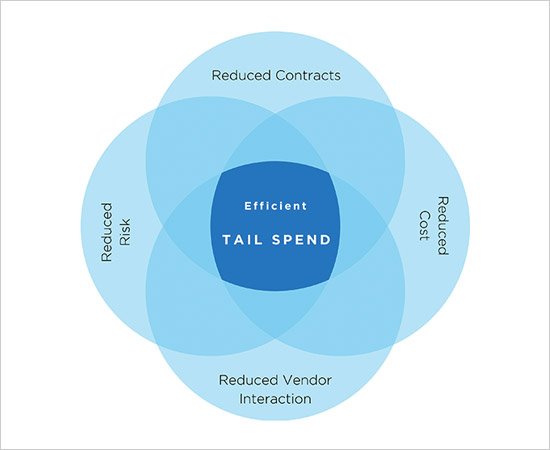 Reduced Vendor Interaction
When EPCs turn towards a focused supply chain approach such as supply chain consolidation, they need not negotiate with multiple suppliers. It reduces the stress associated with managing several vendors. With limited suppliers, EPCs can create an automated interaction channel with the suppliers. It also reduces the number of individual freight charges. 
Every supplier and EPC relationship is based on legal documents such as invoices, purchase orders, purchase requisitions, operational contracts, and much more. As the number of suppliers gets condensed, so does the paperwork and the legal complications associated with them. With supply chain consolidation partners like Motwane, EPCs can be more relaxed about compliances. 
Supplier consolidation partners have an in-house quality check expert. So all the products which the EPC wishes to procure are already checked on the quality scale by a trained and qualified QA expert. 
A reduction in the number of suppliers also indicates a reduced risk of delay due to miscommunication. As supply chain managers deal with fewer suppliers, they can coordinate the procurement process seamlessly and efficiently. Thus, helping the company to deliver the consignment on time. 
Motwane manufacturing company – a reliable supply chain consolidation partner
Our company is a renowned supplier consolidation partner for prominent EPCs like Tata projects, Alfanar, L&T, ABB, etc. We have rendered our exceptional quality services to the EPCs to aid them in the successful completion of tail-spend projects. With our pool of technical and quality check experts, we have garnered the trust of every EPC we have worked with. 
Want to experience the true benefits of supply chain consolidation for your Tail management on your next project?
Reach out to us at sales@motwane.com to join hands and partner towards achieving the common goal- customer satisfaction.